ClickFunnels Vs Leadpages
May 11, 2016
Customise your landing pages and personalise your conversion funnel with these two tools. Both can be used to accomplish similar goals, but which one is the best?
How Do They Help My Business?
For a business to survive and to grow, it needs a steady stream of new customers and clients. In order to achieve this, it needs an optimised acquisitions funnel which encourages consumer interaction and conversion.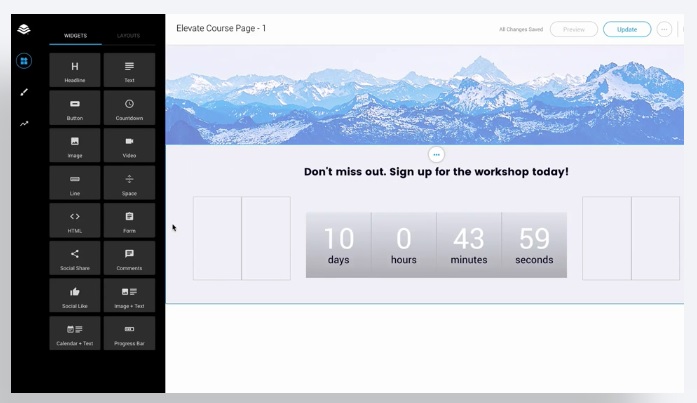 Image via LeadPages.net
Both ClickFunnels and LeadPages can assist you with this. The latter plug-in is the older of the two, and has been deployed for several years by companies who wish to drive the conversion levels of their landing pages, turning leads into fully fledged customers.
ClickFunnels is a relatively recent challenger to LeadPages' dominance of the market, and provides its users with a more comprehensive set of options. Instead of just creating single landing pages, users are able to design their entire acquisition funnel in a way which will optimise conversion rates.
How Do They Work?
LeadPages
LeadPages is a simple plug-in that integrates with your existing CMS. Keeping things simple is the order of the day here, as the LeadPages team appear to have gone out of their way to avoid over-complex design and implementation processes or coding.
Use drop down menus and drag and drop functions to select a template, position elements within the template, and to publish it as a landing page.
ClickFunnels
After setting up a ClickFunnels account, the platform endeavours to be your one stop shop for conversion optimisation, replacing your current web hosting provider, landing page strategies, and more.
Image via ClickFunnels.com
Instead, ClickFunnels will enable you to build a slick conversion funnel using the company's intuitive tools. Following customisation and tweaking, ClickFunnels will host your creation, driving traffic directly to your product page or other conversion goals.
What We Like About Them…
The ease of use and intuitive nature of both products makes operating them a dream.
Both LeadPages and ClickFunnels provide powerful customisation tools which ensure unique content and individual branding for your site.
ClickFunnels offers total replacement of many of the elements of an online marketing campaign, potentially saving its customers up to $1000 every month.
LeadPages works as an unobtrusive plug-in which integrates directly into your existing CMS, with no fiddly processes involved during installation and use. This provides a pleasingly streamlined and efficient experience.
REFERENCES